Miraculous - the 80s sneak in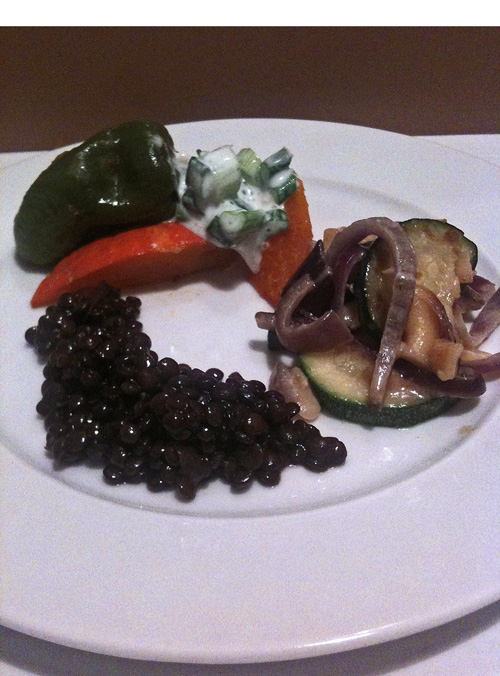 Hm. The vegetable variations on the plate were delicious. But why do my photos look all at once (the Crunchy Lime Semifreddo was already strong in the direction of it) from a real 80s cookbook that was delivered to the AEG stove? My mother had such a copy for years in the top drawer of her Rokkoko Fake cabinet. That was then consulted for Rodon cake or occasionally for the festive roast goose.
In any case, I should reconsider the monochrome backgrounds. Especially in beige/brown tones. But rescue is in sight - my light arrived yesterday. NEVER our apartment was so brightly lit. As you win at once completely new, er, dusty prospects. But you can work on that - just like on the monochrome backgrounds.
If anyone still cares about what's on your plate:
• Beluga lentils in red wine (bottom center)
• Pumpkin with Pimentos and Onion Goat Yoghurt Dressing (top left)
• Zuchhini with Cashew (right)