Shift work of grilled chicken and vegetables with hot dip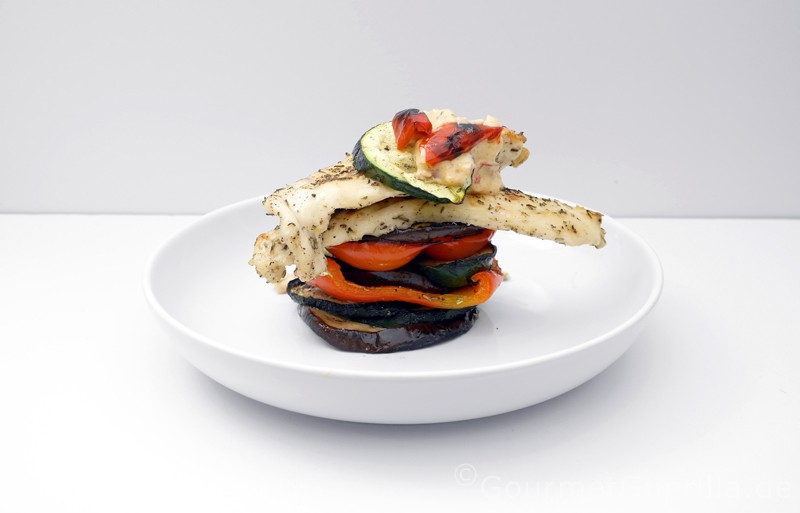 Mrs. Kürzli Shortly after the shift, there was something going on in the grill of Rommel pushed: a bit of chicken with a bit of vegetables and then afterwards stacked on each other. Rapidly the decisive blob of spicy tuna on it - the coral laughs (sorry, today had a crazy day in the agency - something like that sometimes affects linguistically.) But there is nothing known that two to three Martini can not get back/p>
Here's what it looks like: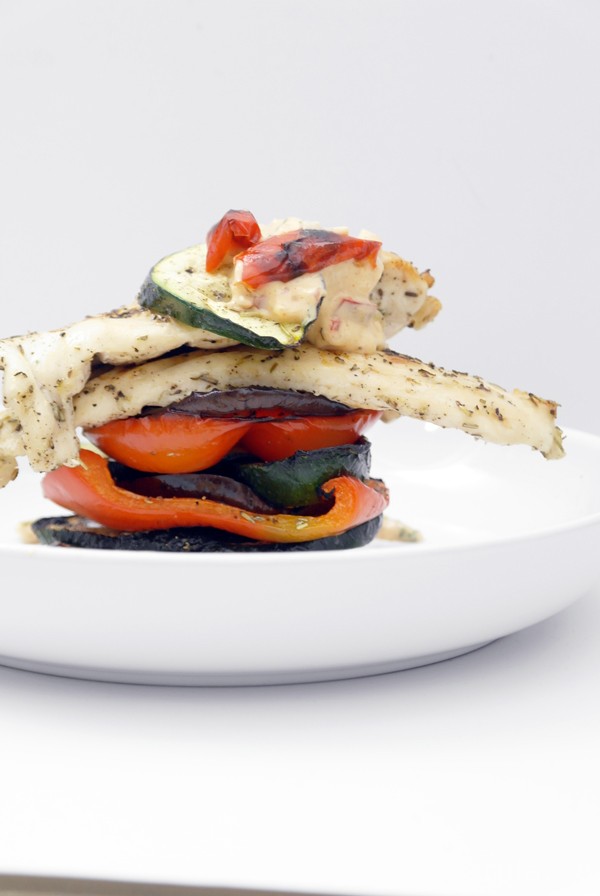 Here's how it works for 2 people:
Cut 2 small organic chicken breast fillets into thin slices. Slice 1 eggplant and 1 zucchini at an angle. Free 1 red pepper from partitions and cores and cut into 4 pieces. The chicken and vegetables in a large bowl with a sip of olive oil , salt , black pepper and 1 tbsp herbs of Provence
Switch on the grill from the oven, fill a baking tray with a little water and insert it on the bottom rail. Distribute the chicken and vegetables on a wire rack and place in the oven on the top rail. Grill for 10 minutes until the chicken and vegetables are browned. Then switch to top/bottom heat, set the temperature to 170 degrees and cook for another 5 minutes.
In the meanwhile 1 shallot , 1 chili pepper , something Basil , finely chop a few leaves sage and mint (or herbs of your choice) and mix with 4 tablespoons of mayonnaise , Season the sauce with salt , pepper , 1 clove garlic and 1 teaspoon vinegar or lemon juice .
Layer the vegetables on a plate, put the chicken on top and add a dollop of dunk. Serve the rest of the dip with it.
So it looks like this: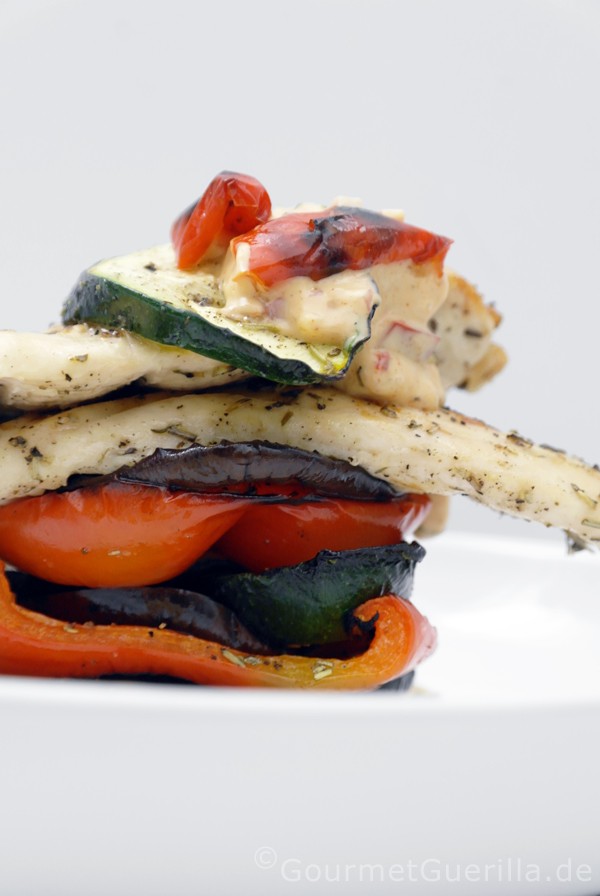 skin in. Layer in the shaft.