Zan-of!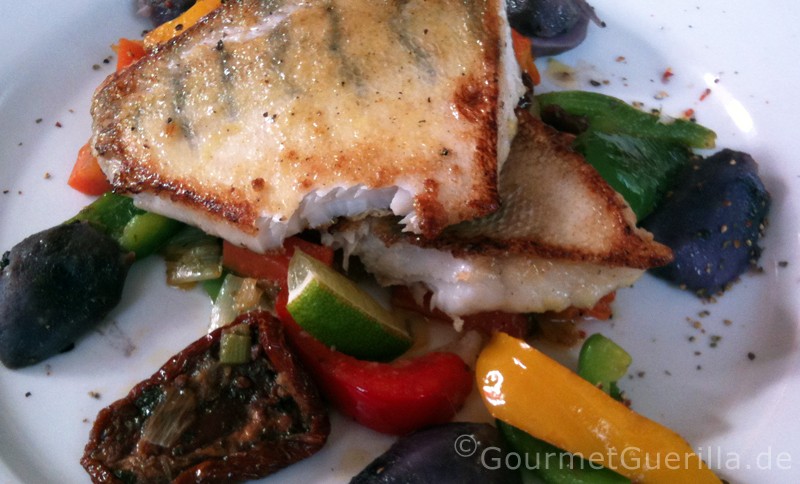 At noon today was there a real highlight for "lunch-seasoned" or more -poviled?> It looked so beautiful and was cooked so perfectly that I had to take a picture right away (after tasting the fish).
Crossed zander on colorful vegetables with melted cherry tomatoes on purple Cartoons.
Of course, the cartoons are not Slow Carb-able - so unfortunately I had to resist them.
But the rest was great. I'll check it home soon.